DHS Robotics Team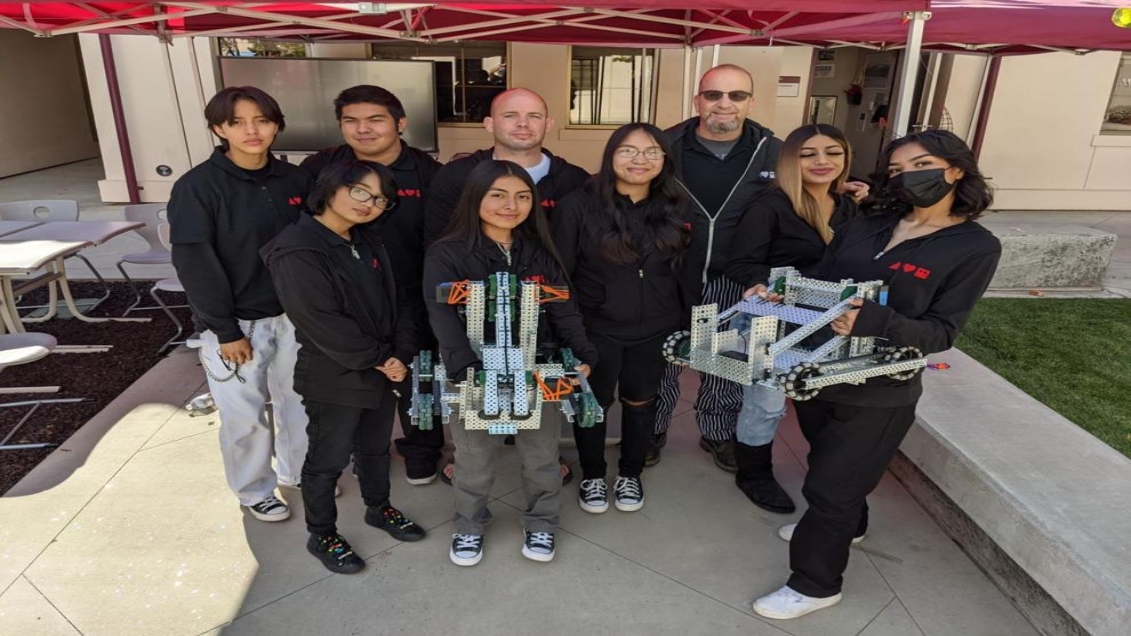 ---
Delta High School robotics teams dominate at statewide weekend tournament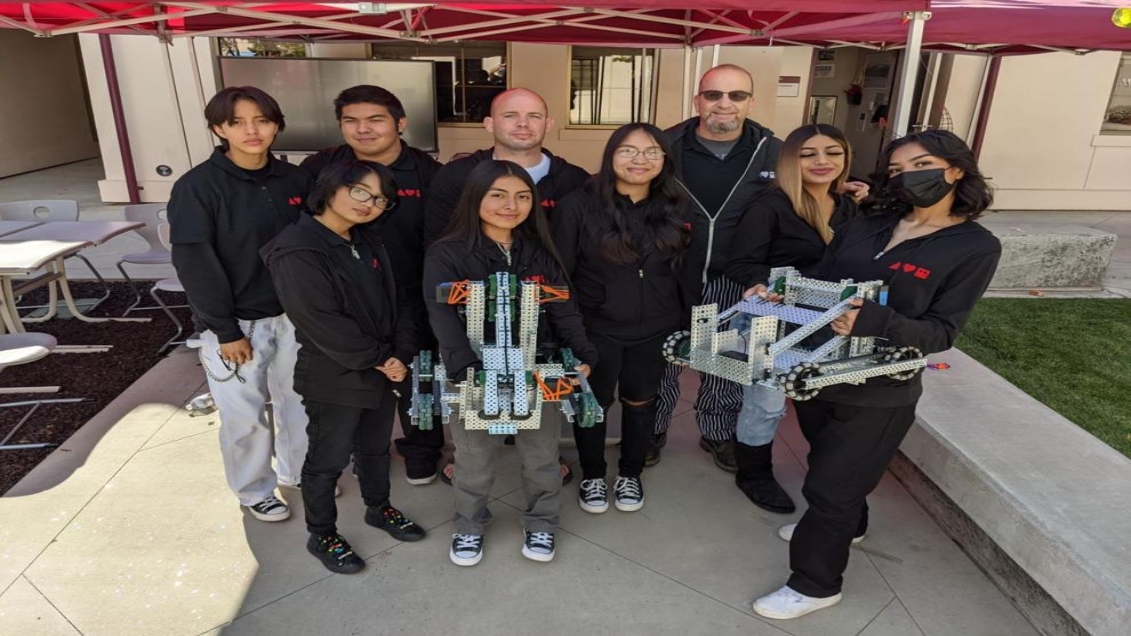 Two teams of students from Delta High School's robotics club made an impressive showing at a statewide tournament in Bakersfield over the weekend, after spending hundreds of hours building and programming designs to compete at the top level.
Delta is currently the only school in the Santa Maria Valley to be involved in Vex Robotics Competition tournaments, the main competitive platform for high school robotics teams worldwide, according to Santa Maria Joint Union High School District spokesman Kenny Klein.
The robots that students design and code for the competitions are made to handle significant contact with other robots as they battle for possession of various objects and try to secure them in their home fields, according to Delta teacher and robotics coach Jeff Cooper.
"These students have been having fun while solving complicated problems and surviving countless redesigns,'' Cooper said.
Members of the club completed two full robots in time for the competition in Bakersfield, permitting two teams of students to attend, according to Klein.
One team consisting of driver and engineer Yenifer Gamora, programmer Zoe Ward, and engineers Nuvia Soto Tortoledo and Esmeralda Torres won the Judge's Award in Bakersfield by achieving a variety of goals across a spectrum of activities, Klein said.
In addition, one of the school's other teams consisting of driver and engineer Noemi Bautista Dolores, engineer Fredy Sanchez and programmer Malachi Naranjo Zamudio was seeded ninth out of 26 teams from across the state following seven qualifying matches.
Coming up on Jan. 14, students on the robotics team will return to Cal Poly to compete against 36 regional teams in the Central Coast Tournament, Klein said.
"Building robots is exciting because you never know exactly what can go wrong and you just want to keep making it better … robots are the future and to be hands-on working with them and hanging out with friends is amazing,'' said Tortoledo, a member of the team which won the Judge's Award in Bakersfield.